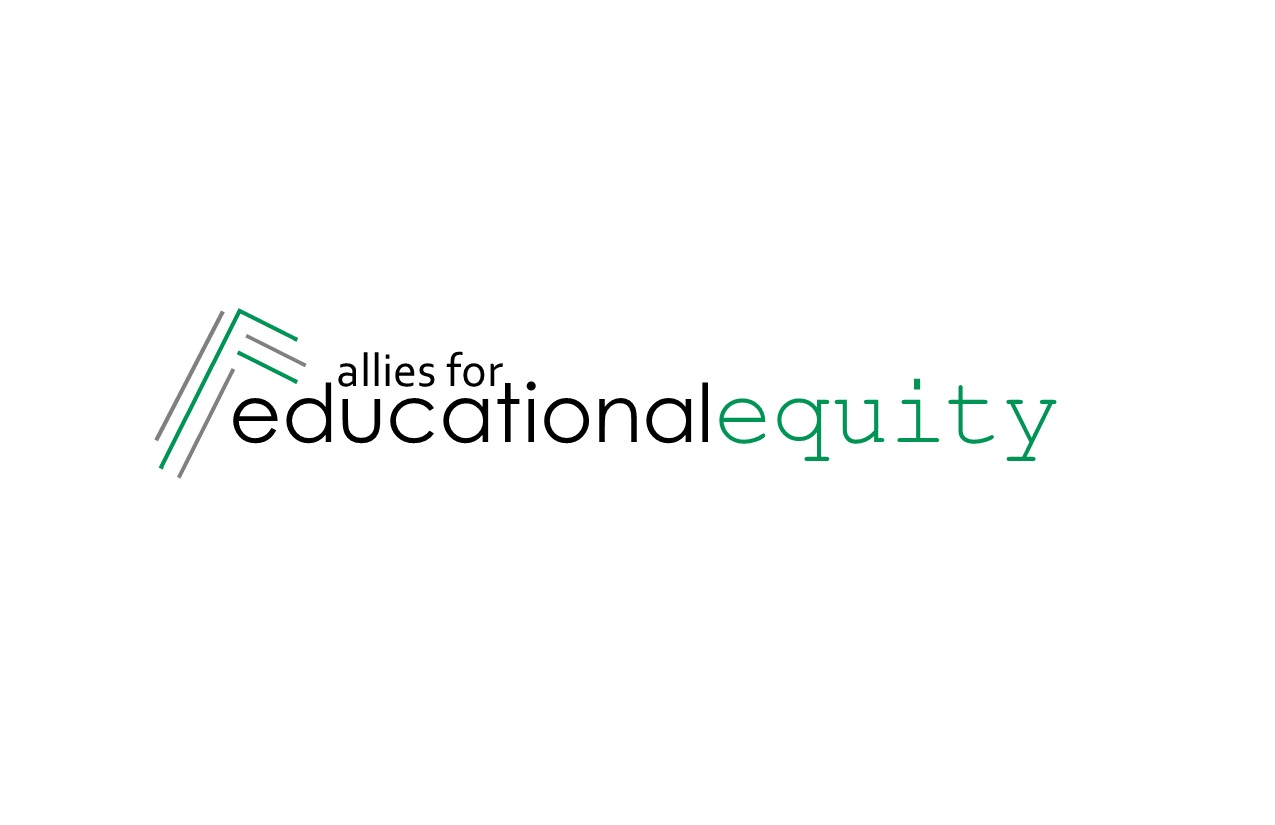 Allies for Educational Equity Endorses
Allison Bajracharya for LAUSD Board District 5
PRESS RELEASE
January 29, 2019
Allies for Educational Equity endorses candidates for LAUSD Board District 5
Allies for Educational Equity endorses Allison Bajracharya for the primary election to represent Board District 5 on the Los Angeles Unified School District Board.
To inform our endorsement, LA-based Allies invited candidates to speak directly with our community of peers to share their platform and address questions, rooted in a commitment to excellence and equity for all kids.
"As the nation's second-largest school district and largest public charter school authorizer, LAUSD is charged to meet the college and life aspirations of the more than 600,000 young people it serves. Allison's track record and platform clearly stands out from the pack of primary candidates to lead with kids in mind," says Lea Crusey, Founder and CEO of Allies for Educational Equity.
Ms. Bajracharya brings with her a career that includes classroom instruction, school operations, and direct engagement with parents and community who seek great school options. This breadth of relevant expertise and depth of community familiarity reflect Allies for Educational Equity's values and principles.
Allies for Educational Equity's endorsement includes a contribution Ms. Bajracharya's campaign committee.
About Allies for Educational Equity
Allies for Educational Equity (AEE) is a nonpartisan, grassroots-funded Political Action Committee with a mission to unite the political voice of education reformers so that zip codes don't determine destinies. We back kid-focused leadership in policy-making and in practice. We pool our own political dollars, then we collaboratively develop slates for recipients of our funds where we live.
Press Contacts
Lea Crusey
Allies for Educational Equity
lea@alliesforedequity.org
(312) 402-6945
(as published in The 74, November 9 2018)
In a time of historic division across the nation, Tuesday's midterm elections managed to — just barely — satisfy everyone, leaving enough uncertainty to keep the talking heads, well, talking.
In the politics and policy of education reform, reading the tea leaves of what comes next requires looking beyond the headlines to candidates whose races may not have garnered national headlines but whose leadership will determine funding and policy changes over the coming months and years. And it just so happens that pragmatists on both sides won across the country, renewing our optimism that the pursuit of equity and excellence in education across the country has a fighting chance.
The fact is, legislation to advance student-centered, teacher-friendly education policies will continue to need bipartisan support to pass (even if only Minnesota will have a divided legislature next session). Knowing that, our organizations, Allies for Educational Equity and 50CAN Action Fund,supported candidates from both major parties in elections around the country, giving us a firsthand view of some of the leaders who will continue to fight for great schools (Allies for Educational Equity-supported candidates had an impressive 69 percent win rate Tuesday). Here are a few standouts from these races, all sharing a consistent commitment to improving public education, often requiring them to work with the other side of the aisle:
● In Texas, Teach For America alumnus James Talarico has turned the House District 52 from red to blue. During the campaign, one voter, a public school teacher, complimented Talarico's pragmatism: "Compromise is a nasty word right now if you're a politician, so I am glad he wants to change that."
● In Colorado, Democrat — and education reformer — Jared Polis won first a tough primary, then the general election, to become the nation's first out LGBTQ governor. On that same ballot, Jessie Danielson won her state Senate bid after demonstrating thoughtful leadership while in the Colorado House, including voting for charter school funding. The Washington Post featured her race as one to watch and one of the most competitive in the state this election cycle.
● In Rhode Island, both Gov. Gina Raimondo and Lt. Gov Dan McKee are pragmatic Democrats who won re-election at time when such a position seemed unfavorable politically. McKee withstood a well-funded and popular primary opponent who attacked him repeatedly for his leadership in creating quality school choice options by helping to launch and develop the Rhode Island Mayoral Academies, a charter school network.
● In North Carolina, state Rep. Jon Hardister is a rising star — though he's just 36, he's already the House majority whip. Hardister is a Republican pragmatist and education reform advocate from a suburban area who has been known to collaborate across the aisle.
● Nearby, in Tennessee, Republican state Sen. Brian Kelsey, a consistent leader in education policy fights in the state Capitol, held his seat despite the blue wave in suburban districts nationwide.
As we recover from campaign season and look to next year's legislative session, advocates and elected leaders alike should know that the need to strengthen the teaching profession and improve schools is more necessary than ever — and that public opinion supports policies that enable such reforms. According to recent polling:
● 68 percent of the public believes students should continue to be tested in reading and math;
● Support for increased teacher pay jumped 13 points, showing that voters support a balance of education policy that includes more dollars and more reform;
● 65 percent of voters agree that ensuring parents have a variety of school options for their kids is a very important priority.
For decades to come, politicians will win and lose elections based on unrelated national trends. Initiatives will continue to pass or fail, because the devil is always in the details. As evidenced by the indicators such as public opinion polls and the continued growth of charter school enrollment, those impact by policymaking are clearly supportive of reforms. From Tuesday's election, we see that policymakers are prepared to lead, even when challenged on the campaign trail or by party politics. We encourage our peers in advocacy to carry forward, supporting leaders doing right by children and opening dialogue with those who aren't yet familiar with the research backing the real-life impact of education reform.
Lastly, remember this piece in two years, after the next election, which will be hailed as the most important we have ever had. Just like the last one.
Lea M. Crusey is the founder and CEO of Allies for Educational Equity, a national nonpartisan political action committee. Jonathan Nikkila is vice president of public affairs for 50CAN.
PRESS RELEASE
NOVEMBER 9, 2018
Allies for Educational Equity celebrates wins across the nation
Non-partisan, peer-funded education reform PAC supported winning candidates across the country, and ballot
Washington, DC — After Tuesday's banner Election Day turnout nationwide, Allies for Educational Equity congratulates its more than 75 endorsed and supported candidates, who share AEE's commitment to the power of knowledge and potential of each child.

This opening salvo for the nation's most diverse, peer-funded education reform PAC suggests that small dollars can make a big difference in determining who will walk into office next session, whether school board, state house, or governor's mansion.

In its first cycle of political contributions, Allies for Educational Equity supported candidates spanning 11 states, with more than $35,000 in contributions and endorsements, with 69% winning. This figure could increase over the coming days pending the final outcome of 2 races, including Marshall Tuck's bid for State Superintendent of Public Instruction in California. The full list of contributions and endorsements can be found here.
AEE celebrates the especially impressive victories for several tight races, where AEE dollars had the most impact, including the most competitive State Senate seats in Colorado wherein all AEE candidates prevailed, Democrat and Teach for America alumnus James Talarico's win in an open race for Texas' House District 52, and Republican rising star JD Mesnard's successful State Senate bid after leading on education reform in the Arizona State House. With the opening bell for legislative sessions across the nation in just a few weeks, this incoming class of pragmatic leaders from both sides of the aisle provides a source of optimism during a time of deepening partisan division nationwide.

AEE Founder and CEO Lea Crusey said "As our country regroups after a tough electoral cycle, we are sending a resounding message that leaders who put students at the center of education policymaking can win at the ballot box."

Press Contacts
Lea Crusey
Allies for Educational Equity
lea@alliesforedequity.org
(312) 402-6945
PRESS RELEASE
October 23, 2018
Allies for Educational Equity announces $22,500 in campaign contributions
Non-partisan, peer-funded education reform PAC to make contributions in more than three dozen 2018 General Election campaigns.
Washington, DC — Ahead of the November elections, Allies for Educational Equity today announced the distribution of 44 contributions to candidates from both major parties in Colorado, Maryland, New Mexico, North Carolina, Texas, and Virginia. Totaling $22,500 in amounts ranging from $100 to 1,500, recipients are principally state legislative candidates, with some running for county-level and state-wide offices, including both the Republican and Democratic candidates for governor in New Mexico. These add to the list of more than 30 contributions made so far this year to candidates in Arizona, California, Michigan, and Pennsylvania.
Donors to Allies for Educational Equity identified and proposed candidates to support from the state in which each donor lives and votes. AEE donors, many of whom work in the pursuit of equity and excellence in education, later had the opportunity to review and vote on candidate slates, with the PAC Board making the final decision.
Antonio Parés, Denver resident and former middle school teacher explained that "oftentimes the bar to access political capital is high enough that it precludes parents, teachers, nonprofit employees, etc…this endorsement process gave me the opportunity to see and move beyond the usual stakeholders and create a more inclusive and grassroots team of advocates."
"I'm honored to have the support of Allies for Ed Equity. Their vision to support candidates that will advocate for all students to receive a quality education aligns with the very core of my campaign," said Veronica Nolan, School Board Candidate in Alexandria, Virginia and recipient from AEE.
AEE Founder and CEO Lea Crusey said "We are the most diverse, self-funded organization out there in the education reform space. And, while we bring a diversity of perspectives and lived experiences, we all believe in the power of knowledge and in the potential of each child. We want our lawmakers to know that there is a group of their supporters who will be expecting them to be committed to excellence and equity for all children."
Press Contacts
Lea Crusey
Allies for Educational Equity
(312) 402-6945